Classified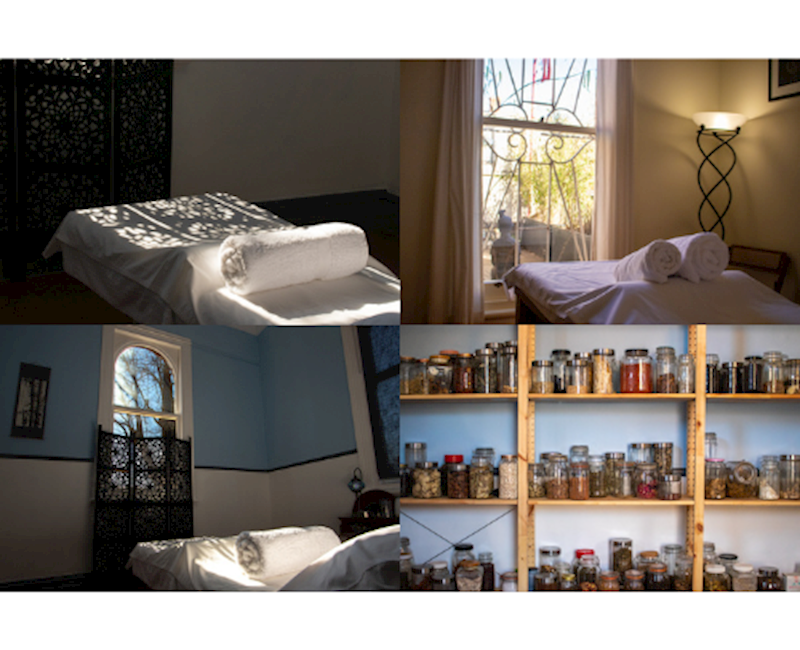 Chinese medicine general practice for sale
12 Albert Street, Daylesford, VIC, 3460
Chinese medicine general practice clinic, established 33 years, for sale in Daylesford, Victoria. This clinic holds a legacy from one of the founding Victoria University Chinese Medicine course creators and coordinators, with associated notes and artifacts. This is an act of service to a beautiful rural community with limited health services and a wide range of patients spanning 4 surrounding shires. It has survived recessions and the pandemic by flourishing, expanding and getting bigger, more beautiful, updated and stronger to fit a capacity of 50+ patients per week based on 4.5 days of treating. It has been run as a single practitioner, 4 day a week operation most of the time, but has scope for growth to a lucrative, multi-modality, 7 day a week practice in a busy tourist location in Central Victoria.
Two treatment rooms, full raw and granule herbal dispensary in a beautiful historic, heritage listed 1860's gold rush building with 2 x 3 options remaining on the lease. Freshly painted last year with new light fittings, floor resurfacing and carpets in the office. Streamlined business systems have been implemented for a smoothly running day-to-day. Established locally throughout Central Victoria via regular digital marketing campaigns, word of mouth and foot traffic in the centre of town, in an eye catching gold rush building. Attractive annual 6 figure turnover with consistent financials showing steady growth over the last 5 years. Results driven, 5+ years experienced practitioner with detailed acupuncture and raw Chinese herbal medicine will do wonderfully here, in the middle of a rural growth corridor.
Community acupuncture for two 2 hour sessions a week helps to prevent LTFU and enhance treatment continuity, provide an equitable solution to patients cancelling, as PR to introduce new patients to the service, and maintain business sustainability.
New owner will need to apply with a business plan to building owners to ensure business continuity. Assistance in this area is available if required.
Practitioner selling due to clinician burnout and subsequent career change but offering a 3 month handover period if required, to introduce you to the client base and find your grounding in the local informal business referral network, with support for advertising and promotional activities applicable to the local town. Mentorship can also be provided if required. With consistent and diligent care, you have the capacity to make this even bigger. Reasonable offers considered, with reserve that must be met.
Contact tothepoint@tcmconsultancy.com for further information and inspection.