AACMA Board
Waveny Holland
President
MTCM BHSc Acupuncture RN RM (non practising)
Waveny served on the AACMA Queensland State Committee for 10 years, has been a director on the AACMA National Board since 2012 and president since 2017.
She has represented the profession on the Chinese Medicine Reference Group convened by the Chinese Medicine Board of Australia (CMBA), Professions Reference Group established by the Australian Health Practitioner Regulation Agency (AHPRA) and represented AACMA at the Chinese Medicine Associations Group meetings with the CMBA.
With a strong focus on supporting members, improving member services, increasing awareness on the benefits of Chinese medicine and advocating for the profession, Waveny is a member of an international collaboration- One Voice Big Evidence project that is working with the WHO International Classification of Diseases-11 codes to create an evidence databank on the Chinese medicine treatment of low back pain.
Richard Li
Deputy Chair
Richard Li graduated from the Shanghai University of TCM with a Bachelor of Medicine. Before arriving in Australia, he was a lecturer at the International Acupuncture Training Centre – a teaching division of the university and one of the WHO Collaborating Centres for Traditional Medicine for overseas trained health practitioners. He also practised as a doctor in the in-patient and out-patient departments in affiliated general teaching hospitals on a regular basis.
Soon after settling in Australia, Richard started a TCM clinical practice and became actively involved in Australian TCM professional development in the areas of standards and policy for Chinese Medicine practice, training, education and practitioner assessments. He participated in many national projects related to Chinese Medicine including the Australian Guideline for TCM Education, the Australian Traditional Chinese Medicine Practitioner Accreditation Board and the Australian Council for Chinese Medicine Education, the latter two of which were funded by Commonwealth government grants. He also served two terms on the Chinese Medicine Council of NSW as an inaugural Practitioner Member.
At AACMA, he has undertaken roles in different capacities on the national board including Membership Officer, Chair of the Course Accreditation Committee, Chair of the Continuing Professional Education Committee, Vice-President, Acting President, President, and inaugural Chair of the NSW State Committee. Moreover, he has been re-elected as Vice-President of the World Federation of Acupuncture-Moxibustion Societies (WFAS), the NGO in official relations with the WHO on acupuncture, since 2000. In addition to his clinical practice and professional work, he has been as a sessional lecturer at Western Sydney University since 2005. He remains committed to contributing his knowledge and effort to the growth of Chinese Medicine in Australia.
Andrew Matfin
Chair of Audit and Risk Committee
MHScAcu(Dist), DipAppSc(Acu)
Andrew Matfin is a Registered Acupuncturist. He has spent his career working within medical, allied health and solo private practice settings. A graduate of the Australian College of Natural Medicine (1997) & University of Western Sydney (2012).
Andrew has a special interest in developing increased awareness of the evidence base and science of acupuncture, and assisting in the development of partnerships with the Australian government and the medical and allied health industry.
Andrew is currently the Chair of AACMA's Audit and Risk Committee.
Lily Feng
Director
Lily Feng completed medical training in Shanghai Traditional Chinese Medicine University in 1995, following graduation, she worked as general physician in teaching hospital, lecturer of Traditional Chinese Medicine theory and Acupuncture clinical supervisor at International Acupuncture Training Center affiliated to Shanghai TCM University until 2001.
She then attended Netherlands School of Public Health and completed Master degree of Public Health.
In 2003, Lily moved to Australia and worked as research acupuncturist for University of Adelaide, also she has been practicing privately until now in Adelaide.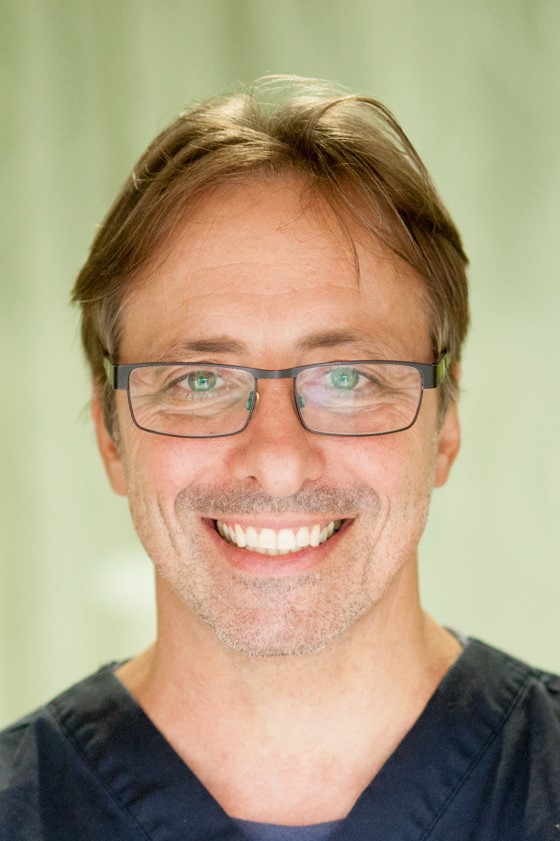 Mark Vanniekerk
Director
Mark is a registered Chinese Medicine Practitioner for acupuncture and Chinese herbs with over 20 years of experience in the health sector. Mark holds a Bachelor of Health Science (Complimentary Medicine) from Charles Sturt University, an Advanced Diploma in Acupuncture from the Australian Institute of Applied Science, and a Master of Chinese Medicine from Western Sydney University.
Mark has experience in public health, community clinics and private practice, spending the last 12 years as a sole Chinese Medicine practitioner. This has provided invaluable experience and a unique perspective on the challenges facing practitioners in different settings. In the current economic climate, Mark is keenly aware of the pressures facing practitioners and is passionate about advancing the role of Chinese medicine. He has a special interest in promoting Chinese Medicine as a valuable component of integrated care and increasing awareness of the benefits it can provide to medical, allied health, and government agencies.
Mark is confident that he can make a valuable contribution to the AACMA board and the Chinese medicine community and is eager to work collaboratively with other practitioners to improve the delivery of healthcare services.
Paul Stadhams
CEO
Paul joined AACMA in October 2017, but has enjoyed the benefits of acupuncture for over thirty years. Being from a small country town in North Queensland, Paul has worked in a number of industries, including; Hospitality, Fuel Distribution, Agriculture and Organics and has more than twenty-five years managerial experience.
He has been a member of the Australian Institute of Company Directors and the CEO Institute and served as President of his local Basketball Association.
Paul is focused on developing systems and processes to allow for continual improvement and to achieve the highest level of service and representation for all our members.